BYT Fav Bingo Song of the Day: Jens Lekman
September 15, 2011 | 7:30AM
The time has come.  For Bingo.
Join BYT next Monday at the new Fillmore in Silver Spring for one of the super special opening events: The Underground Rebel Bingo Club.  We're still not quite sure what it's about, but we're excited. If you hurry, you can still get the cheap tix: http://rebelbingo.inticketing.com/events/160500
Here's Jens Lekman with Friday Night at the Drive-In Bingo, a single from 2007s brilliant Night Falls Over Kortedala. It's the last track, so you might have died from cute overload before ever hearing it. In fact you might have died from cute overload from the album art alone. Anyway, drive-in bingo is apparently all the rage in Ireland as a way to circumvent the indoor smoking ban, but still get your gamble on.  Just honk the horn when you win.  Plus there is always parking.  While cars aren't allowed inside the Fillmore on Monday, I guarantee we'll have better music.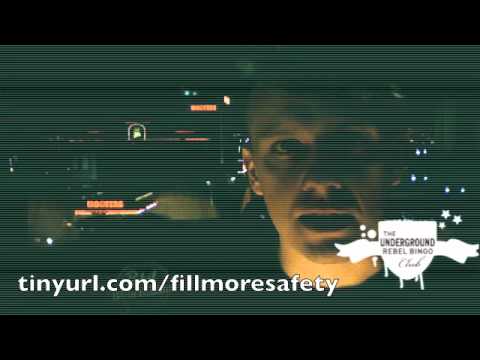 1) LOCATION AND TIMES
Our meeting this MONDAY 19th of September is from 7pm-12pm
THE FILLMORE
8656 Colesville Rd, Silver Spring, MD 20910
http://bit.ly/pLkpvI
Rebel Bingo starts at 830pm – DO NOT MISS THE START!
2) COVER STORY
The Underground Rebel Bingo Club is dangerous, addictive and frowned upon by the authorities.
We need a cover story that makes seem like we are NOT there to play REBEL BINGO.
WE MUST AVOID SUSPICION AT ALL COSTS. TAKE THIS SERIOUSLY.
if anyone asks, you are NOT coming to Rebel Bingo… you are coming to a:
HEALTH AND SAFETY MEETING
Come looking as though you are there to discuss and prevent crime. In fact, you are there for Underground Rebel Bingo.
What happens: we are going to change your life. come with an open mind. leave your fear at home. Be ready to be part of something special.
There will be booze, DJ's and dancing, there will be party all night. After the after party we will all come back to yours.
do not tell anyone about his message. Destroy your computer if necessary.
———-
More rebel bingo:
http://www.rebelbingo.com