BYT <3′s LCD SOUNDSYSTEM
October 4, 2013 | 1:30PM
BYT <3′s LCD Soundsystem. We celebrated the release of Shut Up And Play The Hits in July 2012 with a love letter to LCD. We're re-reading that love letter to prepare for this evening's James Murphy DJ set at 9:30 Club. The band may be gone, but the man is still standing and our love is still real.
BRADLEY PORTNOY (BYGays; also known behind the decks at TIGHT FANG) on "North American Scum"
I spent one of the most formative years of my life hanging out in East London, drinking too much Stella and going to raves and generally figuring out who I was. And then, the academic season over and my visa running out, the year was over, and the prospect of going back to America was not one that I looked forward to. Of course I had one last night out before I got on an 11am plane to Chicago – in fact, I watched the sun rise from my friend's gorgeous rooftop. But one LCD Soundsystem song will always stand out for me because of its part in that night. We were dancing at The Macbeth, a Hoxton pub/bar/club/whatever, and we were about to shut it down – it was 4am, and the lights were coming on, and hey I had a plane to catch. But then one last song came on – and it was North American Scum. I THREW DOWN on the dancefloor to that song – and finally, with James Murphy screaming "Take me back to the States, man!," it was time to come home.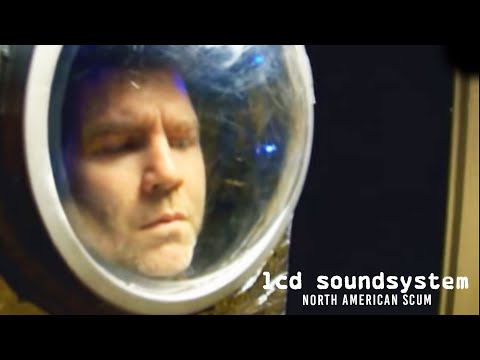 SVETLANA (BYT's very own Coach Taylor) on "Drunk Girls"
DRUNK GIRLS is the first single off the last album LCD Soundsystem ever released (2010′s This is Happening-though I feel it is almost an insult to mention this  because HEY-WHO ARE YOU NOT TO KNOW ALL THE LCD SOUNDSYSTEM ALBUMS/YEARS THEY WERE RELEASED DURING? Huh?).
So-in some ways, you could say DRUNK GIRLS is the "beginning of the end" (for them). And if you think of it that way, it almost becomes a seminal track by default, a way in which the cranky genius of James Murphy decided to start orchestrating his own (epic) original music demise. As such-it probably deserves someone WAY better at writing about music than me to write about it but here we are and this is what you get, because life is not perfect (though LCD Soundsystem almost is).
Here are some reasons I like DRUNK GIRLS, in no particular order: I am a fan of hooks, and no hook is more efficient than a spare, two-word chant especially when you're at a party and screaming along to DRUNK GIRLS seems like a great idea (I know James Murphy is not screaming in this song, but at a party-you scream along to it). I am also a fan of funny songs, and strongly believe only really smart people can write songs that REALLY crack you up and the missives that follow past that two-word chant are pretty priceless (DRUNK GIRLS-Drunk girls are unusually mild; DRUNK GIRLS-Drunk girls are boringly wild). I am also a fan of that whole FASHION phase of David Bowie (right?) and this is as close to that as we got in the 2000s (DRUNK GIRLS-Just 'cause I'm shallow doesn't mean that I'm heartless). I am also a fan of songs that seem sloppy but are actually super tight (DRUNK GIRLS-Drunk girls wait an hour to pee). I am also a fan of a good music video and this one featuring a perfectly awkward panda party pawing at James and Nancy and Pat looks like a BYT event Cale has been dreaming to throw, but no one really thinks it would make us any money-until it does (DRUNK GIRLS-Drunk boys, drunk boys, drunk boys, drunk boys). I am also a fan of A LOT of other thing (like: Oh oh oh- I believe in waking up together; Oh oh oh- I believe I'm waking up, but no promises; Oh oh oh-I believe in waiting out the weather; Oh oh oh- I believe in making eyes across the room (x4)) AND BECAUSE OF ALL OF THIS I am also a F.A.N. of DRUNK GIRLS so much it almost pains me to admit JUST HOW MUCH (Honestly, honestly, honestly-Unless it hurts, why do it?)
F. MORRISSEY NICKS (Total Enigma) on, well, James Murphy
All the evidence suggests that James Murphy is kind of a prick. If you call his cell phone, his answering machine tells you, in detailed terms, not to leave a message. He is opening a store in Brooklyn that might as well be called the Church of James. He Kanye'd Michael Musto at a small NYC awards ceremony.  He's read all of the Pynchon novels multiple times and talks about it in interviews. If there was ever a LeBron James of indie rock – someone who mixes raw talent with a palpable, judgment-clouding self-obsession – Murphy may be it.
And for what? Viewed behind the right pair of eyeglasses, LCD was an indulgent spree of swagger jacks.  Unlike the salivating Pitchfork and Pitchfork-lite sycophants of today, musical referees in future generations might not be so kind to Murphy on the "tribute/ripoff" line call. In his last album alone, the guy lifted Bowie, Iggy Pop, and OMD wholesale. In light of his well-documented and self-admitted expropriations, one might ask what exactly Murphy's project contributed to our musical conversation. Unlike the bands he worshipped and pulled from, Murphy did not engage in acts of wild, dangerous creation. Unlike Bowie or the Talking Heads, he did not rewrite the rules of pop music by incorporating sounds and ideas new to the pop lexicon. Much of the LCD charm was referential, derived from old sounds – Eno Synths and Stevie Clavichords, the searing TB303s of Detroit's acid days. Unlike Can or Captain Beefheart or Suicide, LCD produced no songs that made me think "What. The. Fuck. Is. This?"
And yet I would be lying to you if I told you that fewer than 10 of the top 15 most played songs in my iTunes were not LCD Soundsystem songs. I would be lying if I told you that I did not hover over the refresh button of the TicketMaster page the minutes before the MSG tickets went on sale. I would be lying if I told you that I had not had multiple, stonefaced arguments with various people over the funniest line in "Losing My Edge."*
I can reconcile these two worlds – the world where Murphy is a tune-filching ass and the world where he captivates my stereo – because of the humanity he imbues into his work. Unlike many contemporary musicians striving to make capital-A Art, Murphy's self-loathing was more Annie Hall than Hamlet. His records smacked of a commitment to his own, auteurish vision: he insisted on using analog synthesizers and leaving the sonic mistakes, he hired an orchestra to play a microtonal coda to a post-disco stomper, he demanded that his bandmates wear all white while recording in his self-built L.A. mansion recording studio. Though he's most commonly associated with the disco-punk movement, he was never bound by it. Instead, each of his records plays as a thick genre pastiche, leaving the listener impressed not with the continuity of his muse, but its range. Earnest ballads and straight punk songs, UK electro and Reich-y pianos compositions, PBR and ecstasy, the party and the hangover.
My favorite LCD songs focus on the profane and the mundane – the bitterness of coffee, all night fights, the loneliness of separation.  The best of all – to me – is "Someone Great." For a song that is basically 16 bars of synthesizer, drum machine, and glockenspiel on repeat for 6:25, Murphy is a genius on both sides of the ball.  It is a song about death that can be played at parties.  Sonic experimentation that is downright catchy. A song about coffee and finishing work and a rumination on the void.
Lit Nerd Addendum: In his interviews where he talks about Pynchon, Murphy often talks about David Foster Wallace. About how he read Infinite Jest when it came out and thought that DFW was a massive hack, ripping off TP and Gaddis with abandon.  Later, he came around to DFW, writing a touching obit of the author on his MySpace page and recounting in other publications that he wanted to interview DFW for Rolling Stone.  I think that this is a good thing, because I see many similarities between the two men. Both douse their work –in fields as staid and Artistic as indie rock and contemporary literature – with winking, nudging humor.  Both have the power to be uplifting, funny, nostalgic, irreverent, and crushingly sad in the course of two minutes or two pages. Both inspire deep, communal feelings of commitment amongst their faithful.  And both use the same pastiche-y approach, appropriating the genius of past generations to suit their polymathic ambitions.
*"I hear that everyone that you know is more relevant than everyone that I know."
WILLIAM ALBERQUE (Soon to bid us adieu for Brussels) on "Someone Great" (and others)
In 2002, I was DJing at Galaxy Hut when my co-DJ, Jimmy Askew, pulled out a copy of Losing My Edge from this new label, DFA – and, with a condescending smile (did he have any other kind?) proceeded to change the face of DC dance parties for better or for worse.  It was, in a word, revolutionary.  The reaction around the room varied between those studiously ignoring it (while secretly noting the song title for later appropriation) to those, like me, who stood, jaw dropped, taking it all in before jabbering unstoppably about how awesome it was.  And then appropriating it.
The knowing lyrics, the foresight, the jaded delivery and unrestrained genius of it all – even James Murphy COULDN'T have known then what we all found out later (the kids, better looking, and really, really nice).  That said, maybe he has a TARDIS?  It's as good an explanation as any.  At the time, I didn't fully appreciate the full import of what I'd heard – terrified, I had instead instantly categorized it, limited it, defined it, and put it on a mental shelf next to the Nails' "88 Lines about 44 Women".  A gimmick.  A one-off.
"Yeah (Crass Version)" further played up the tinny, '80s DIY comparisons, but then "Give It Up" helped me found a dance night or two (Confusion especially), playing DFA singles mixed with their influences – Medium, Medium, Pigbag, Delta 5, Mo-Dettes, Liquid, Liquid, 23 Skidoo, ESG, Gang of Four, Richard Hell, Television.  What an era.  Then electro attacked, and Will Eastman slipped me a copy of the debut album with the bonus disc.  It hasn't left my DJ kit since. If "Daft Punk" and "Tribulations" don't bail you out of DJ jail, then it's not the music: it's you.
Still, I had no idea that the peak was yet to come: 2007 would be the year that LCD reached the perfect beat.  It started with a limited split single with a Joy Division cover, pared back, raw, and genius. Then, oddly, the Franz Ferdinand cover of "All My Friends" snapped my head back to pay attention to the new Sound of Silver album that I'd inexplicably dismissed.  And when I did, I listened to "Someone Great," and found LCD's "Pink Frost" moment.  I still remember when I unlocked the lyrics, realizing in sorrow that James Murphy was describing the sequence of emotions you feel when you find out someone you love is gone: dead. I burst into tears.  I had, over time, figured out how to listen to it without crying.
On Wednesday night, I learned that I lost someone again; and Thursday morning, on my way to work, "Someone Great" came up on my iPhone, on random.  It will be another long while before I can hear it again without wiping tears from my eyes.  I hate this feeling, this pain; but I am grateful to LCD Soundsystem for contextualizing it – and by contextualizing it, placing it within a topography, a map of sorrow – a moment, a timeline of sadness – and therefore helping me find my way out of the geography of sorrow, of the eventuality of despair, and into the future.
For all this, I love LCD Soundsystem, and I am grateful to James Murphy and his team for what he has created; for how he used his lightning bolt to illuminate the world.
CHRIS BURNS (Party Bro/DJ Extraordinaire) on LCD Soundsystem 45:33 Side C on the 12″ package (Part 4 according to Youtube)
I got into LCD Soundsystem pretty late. When they hit for everyone else, I was pretty narrow focused into anything that was strictly NYC soulful house. It wasn't until a year later when I started buying disco records that I got into them and this was the record that did it for me. I always thought the concept of this "seamless" jam piece was really cool and i have fond memories of banging this side of the record out at parties in the Selam basement. Playing with Pat Mahoney at Will Eastman's Blisspop at the 930 Club is also a really great memory of my DJing here in DC. I remember being yelled at by security for doing cart wheels all over the 930 dancefloor during Pat's last few records of the night, with just a handful of the BYT crew left in attendance. (full photo set of that here-ed)
SHAUNA ALEXANDER (BYT's Roger Sterling ) on "New York, I Love You (But You're Bringing Me Down"
A love letter to a city in song isn't an original concept (look at RHCP's "Under the Bridge", The Clash's "London Calling" and Lou Reed's "Take A Walk On The Wild Side" — they're just the tip of the iceberg) but there's something to be said for the boldness one must have to call out "the greatest city in the world" with unabashed, quiet fervor and absolutely no apologies.  As a native New Yorker, I remember growing up in a city that felt like it had centuries of grime under every inch; embedded in each square of pavement that I couldn't wait to be old enough to uncover.  But in the late 90′s and early aughts' the City underwent a massive overhaul at the hands of then-Mayor Rudy Giuliani.  Say what you want about the practices that went into cleaning up this once gotham city into what is now a haven for a whole new sort of comfortable lifestyle, that's a whole other argument.  What people forget is that when you take away the dangers and the dark side, the only thing that can shine is light. Gone are the artists, musicians, and creatives who once called the lower east side home, who now can't afford or survive in a rental climate that starts at $2k for a simple one bedroom. Like Murphy, I beg to ask… where has all the art and culture gone now that 42nd street is clear of it's peep shows and adult shops? Now that things are safer and comfortable.
It's in the verse "New York, you're safer and you're wasting my time. Our records all show you were filthy but fine, but they shuttered your stores when you opened the doors to the cops who were bored once they'd run out of crime" that hits so hard in this very truth: New York has lost what made it so accessible to anyone, everyone.  But don't get me wrong, I'll fight tooth and nail against anyone who dare say NYC isn't the best, but there's a religious zeal there that comes from not wanting to let go.  And so it's when Murphy sings, "like the death of the heart, Jesus where do I start? But you're still the one pool where I'd happily drown" that I know where he's coming from.  We both ache for the days of yore, when the Chelsea Hotel held the secrets of Edie Segwick and CBGB's would stay open late for the vagabonds and talents alike.  I'll never get to experience the City I grew to love with child-like wonder in my eyes.  And so, I can't help but be thankful (and a bit jealous too) for Murphy for writing how I feel so eloquently; so truthfully (even if the bastard did kick my camera nearly out of my hands at Virgin FreeFest 2010). It's been my favorite LCD song ever since it's first listen and unlike New York, I don't think anything will change that.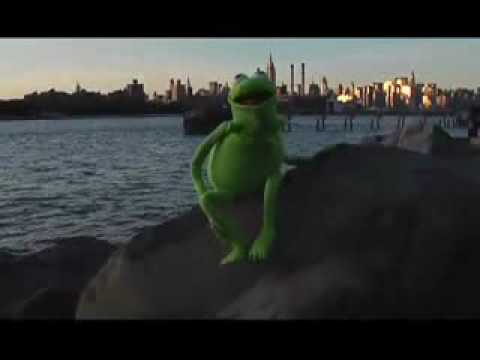 JOHN FOSTER (This Man Needs No Fancy Tagline) on "All My Friends"
If you are James Murphy's age, and have a quarter of his record collection, it means you spent a lot of the early 90's contemplating what would happen if Mark Eitzel fronted New Order, or if Robert Forster jumped on the mic during a Liquid Liquid jam, or even if we played these East River Pipe records at triple speed. We were a generation that was unafraid to dance, whether it was to no wave skronk, primal post funk, eyeliner goth theatrics, hardcore churn, high stepping ska, cheesy 80's ballads, awkward hip hop or industrial din. We had AIDS. We couldn't just leave the club with the hot chick with the shaved head, we had to stay and dance with her. But we got older. We didn't always choose to do so, and many of us did so sans grace, but it happened, and we still wanted to dance, if even in our increasingly sensible cars.
But we were not about to give up on the mental connection we had formed with the incredible wave of dark lyricists (and the mid 80's to mid 90's is a high water mark in this regard for sure, lots of time alone in our bedrooms) so we were always at a crossroads; left with rudimentary (or bad, looking at you Bernard) lyrics in the dance music we held close, and some of the whitest, utterly undanceable indie rock known to man, peppered with clever phrase after clever phrase. One day, we dreamed, someone will come along and merge our two loves, and erase all of our favorite bands.
But it never happened. LCD was clearly lyrically concerned, but still occupied with shout out phrases and dancefloor sloganeering, and a beat machine first and foremost. Then, something startling occurred, Murphy got all of his club maven aspirations out of his system and decided to write actual honest to goodness songwriter styled songs (cue the piano.) Never once forsaking everything that made LCD so powerful, he managed to realize the hopes of a million over-educated liberal art school grads in their 30's when he combined the barbed tongue of his guitar heroes, with the gurgling pulse of The Mudd Club circa 1980.
Placed exactly in the middle of the album (the man knows his sequencing) "All My Friends" not only realizes the hopes and dreams of so many generations of music nerds, but it tells the tale of getting there. It is the ultimate mindfuck. Leaving you standing in the song you begged him to make, with no idea how you arrived and no idea how to crawl out. And the thing about it is that it is an empty journey in so many ways. While you waited to get to this point you gained mountains of responsibility, and stopped making friends, and quite possibly already did all of the crazy things you are going to do in this life. You just didn't realize the latter until it was too late. No New Order rip off guitar in the background, or cheeky Pink Floyd reference can erase that. You are moving forward at an accelerated rate, pulled from the things that really matter, all of your real connections unplugging slowly, the crashing piano (the "just right" aggressive plink-plink-plink) pushing you ahead, while everyone else seems in slow motion, not even bothering to take notice of your crushing, if only momentary, loneliness.
Gone is the snark of the guy that wrote "Losing My Edge," replaced by someone with more life experience than anyone ever actually plans to have. You shake your head. The defining songwriter of your generation waited until everyone already had two kids to show up. What the fuck? It's not supposed to happen this way.
You start to cry. It feels good. It feels necessary. But you have to stop. You don't want to stain your tie.
PHIL GOYETTE (DJ – Beats On Repeat) on first listening to LCD
Growing up in the suburbs of Minneapolis, my introduction to electronic music was seeing kandi kids rolling their minds away, trying to relive the "Summer of Love." Electronic music seemed crass and uninteresting, a genre lacking enough soul to be enjoyed without being stupid high.
That impression quickly dissolved in 2005 when James Murphy formed LCD Soundsystem and released the self-titled debut, LCD Soundsystem.  I distinctly remember listening to the double release and thinking that not since Daft Punk released Homework had any electronic artist created an album that was capable of defining a generational voice that could span genres; in other words, I finally understood how electronic music could have soul.
(Ps. Phil is hosting the official "Shut Up and Play The Hits" after party at Velvet Lounge tonight!)
RYAN HOLLADAY (the Creative Cassanova of Bluebra.in) on his first time hearing about James Murphy
The first time I heard about James Murphy was actually through happening to catch another band live called The Rapture. They were just starting out and I saw them open up at a small concert in New York. Afterwards, I said to my friend, "I could see that sound taking off…it's punk with disco in its DNA". My friend said, "You should hear what their producer is working on… It's even better."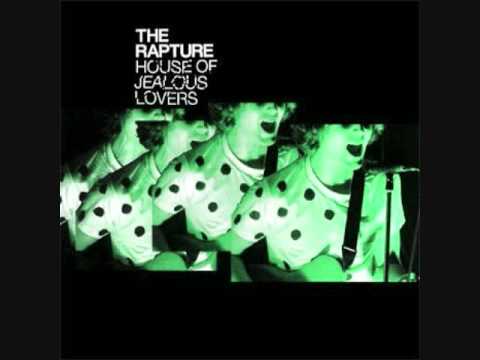 CHRIS NITTI (DJ – Blisspop) on "Tribulations (Tiga's Out of the Trance Closet Mix)"
No subtleties here — Tiga transforms "Tribulations" into a big room trance track. The only time I've ever played it out was at BLISS at U Hall last summer. The vocals are crystal clear. In a dark room with great sound it'll give you goosebumps.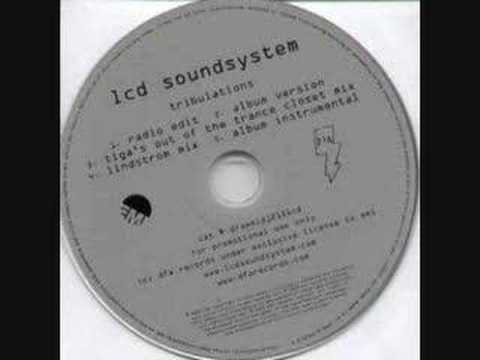 KAITLIN MURRAY (The Artist formerly known as [a] BROAD

s

) on "Tribulations"
"Tribulations" is one of few songs I distinctly remember hearing for the first time, because it came to my aid like an old pal.  I was 19 at Liberation Dance Party and it was almost Christmas.  And finals were over and I was totally exhausted.  Just so totally over everybody and needed to go home for a minute and eat turkey or ham or some shit, hug my mom hard, and sleep for about a thousand years.  Aside from a brutal semester, I was freshly burned by a 21-year-old pseudo punk who wasn't even that hot, but managed to dump me epically.  Like, hired clowns and a marching band, and shot off fireworks and cannons kind of epic.  People were throwing confetti and candy at me from the "fuck you!" parade, and I was crushed.  And pissed off and drinking rail vodka sodas people bought for me.  And my friend dug up a Santa hat and put it on my sad head.  So there I was, a mopey drunk 19-year-old Santa zoning out at the dance party, alone in the booth, plotting pseudo punk demise and watching my friends dance and music videos on those fuzzy mounted box TV's at DC9.
And "Tribulations" came on.  And James Murphy was walking down the street, then through all these screens, and even through the jungle.  Throwing around a big ol' disco ball to this intense song with a wicked beat.  And it was so cool.  Along with the intense electro trumpet pulsating situation and lyrics about my mistakes – and your mistakes – that keep to keep on sticking.  And it just made my sorry, bratty 19-year-old ass felt validated at the time and all throughout Christmas break.  And every time something has gone weird since then.  Like most LCD songs, "Tribulations" grows with me and hangs with me and always makes me think.  Just like an old pal. Ho ho ho.
MIKE FILA (Strathmore's Media Relations Hottie) on "Get Innocuous!"
The first time I remember hearing LCD Soundsystem was at a hole-in-the-wall dive in Baltimore, The Depot. It was dark, thick with smoke, smelled a little odd, kinda dirty, packed and loud. The place also attracted a spectrum of barflies that, in retrospect, humorously complemented the lyrics to "Get Innocuous!" Scenesters of all stripes – hipsters, punks, dancy little things running around, 'mos, dandies… many fresh, some aging… all commingling (well, for the most part). It was interesting. I loved it. And I remember my friends carving out a space on the miniscule dance floor to shake to a rhythm that positively drew you in. That was "Get Innocuous!" The song itself is great, but the memory immortalizes it more than James Murphy's expert craftsmanship. And the sampling of Kraftwerk is a great nod to an amazing influence.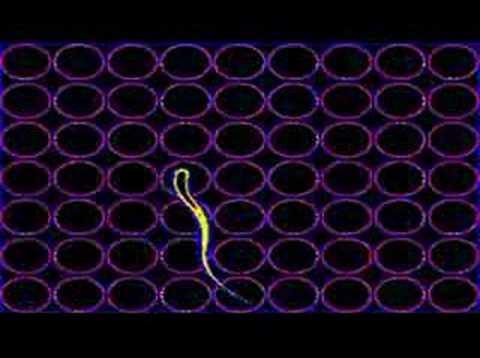 WILL NAINIS (DJ – Clockwork)
Last February, I guest DJ'd at Philip Goyette's Beats on Repeat (DFA) party at Velvet Lounge. Most of the night I was playing some of the deeper cuts off James Murphy's DFA label, tracks from artist like; Runaway, Gavin Russom, Prince Language, James Curd, The 2 Bears, etc. Then, at around 1:30AM, I threw on 'LCD Soundsystem – Yeah (Crass Version)' and with not even a minute into the track, there was a swarm of crazed young bodies huddled around the floor, possessed with a quasi spiritual/emotional reaction. The power of this track is incredible and the reaction I got blew my mind. At the disco, James Murphy is the shaman, and "yeah, yeah, yeah…ya ya… yeah, yeah, yeah" is his mantra.
FARRAH SKEIKY (BYT Photographer Babette) on "Give It Up"
In 2002, I was a kid living in Seattle, going to my first house party with two friends, Devin and Garrett. I was without a doubt at least three years younger than everyone else there. Other than the group I arrived with, which had quickly scattered, I knew no one. But the music was good and everyone was having a great time (underage drinking probably helped). I was still having a hard time shaking my social anxiety though, which told me I had no business being there.
And then I heard it. I had no idea how important this bass line would be to my life, but there it was: "Give It Up"! And it was perfect, or at least perfect for me. It was brash and deep and all around aggressive, exactly the kind of sound that would call to a girl who just discovered punk and was already falling in love. When I found my friends, we simply shared a look. I'd be lying if I said we knew at this moment we'd be inseparable friends beyond our Seattle years, but we did know that we'd be learning to play this song in Garrett's basement. We did exactly that. Our "band" (we lasted three months) quickly picked up that song, because honestly, there wasn't very much to learn. It was a simple process of listen, mimic, and repeat. And when each part fell into place, we were elated and over-confident.
Devin and Garrett have passed away in recent years. It never feels right to listen to sad songs when I think about them. They were rambunctious, stubborn, carefree teenagers with a penchant for going to shows, playing pranks on the snobby brats with Microsoft daddies, and occasionally cooking Vietnamese food together. Sad songs have no place here. Sad songs like "Someone Great" are too easy in this context because they only remind you of how you felt when you heard the news. But songs like "Give It Up" throw you right back into the moment when those people mattered most to you, and when you brought out the best in each other.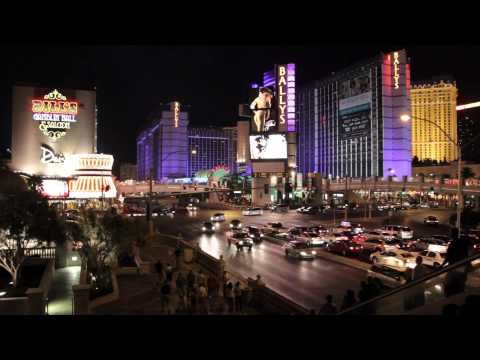 PHIL RUNCO (The Token LCD Cynic) on "Yeah (Crass Version)"
Yeah, yeah, yeah, yeah-yeah yeah-yeah, yeah.  The first half of "Yeah (Crass Version)" boasts four minutes of the most divine shit talking ever laid to tape, so in that spirit, I'm going to kick things off with some of my own: I don't think LCD Soundsystem was a great band.  I sure as hell don't consider it to be a generation-defining act.  At best,LCD Soundsystem was a good band capable of occasional brilliance.  And there's nothing wrong with that.  Hey, hey, hey, hey.
Yeah, James Murphy could sure run his mouth about the shortcoming contemporary music, but did he really have the right stuff?  Revisit LCD Soundsystem's three full-lengths (leaving LCD Soundsystem's disc two out of the conversation) and in each case you'll find the following: a pair of fantastic songs, one or two solid instrumentals, and loads of filler.  It was immaculately produced and pristinely recorded filler; filler that culled references from an unerringly hip record collection (which, to his benefit, his audience was largely ignorant to), but this filler – this "Never as Tired as When I'm Waking Up", this "Watch the Tapes", this "Pow Pow" – never transcended more than empty calories.  "I can certainly see where James' writing draws heavily on its influences," DFA mainstay Gavin Russom told BYT in an interview last year, "but I think people don't realize that there's an aspect of his work that's coming from a background of contemporary art, where the ability to reference and evoke other works within a new work is a strength rather than a weakness."  I don't disagree with the premise of Russom's argument: I just think Murphy often did little more than speciously recontextualize those "influences".
But I think the main reason I come down so hard on LCD Sonundsystem's LPs is "Yeah (Crass Version)". "Yeah (Crass Version)" is everything LCD Soundsystem was (circa 2004) and could have been.  Christ, just listen to the last five minutes, how the song expands and whirls itself into a universe-consuming black hole, sucking all the components of Murphy's late-20th-century-popular-music-revue-cum-rave towards its furious vortex.  And then it resets and does it again.  I remember reading an interview where Murphy discussed how the making of "Yeah (Crass Version)" almost killed him, and you can hear that obsession: Even as the song grows more dense and intense, not one tom hit or synth squelch or, yes, cow bell rattle feels less than necessary.  It's such a tour de force, such a wonder of composition and detail, such a fucking blast, that it makes me hate pretty much everything that followed, not for failing to match "Yeah (Crass Version)", but for not even trying.  "Everybody keeps on pushing and shoving and nobody's got the guts," Murphy sang here, and I can't help wishing he had the guts to keep pushing himself.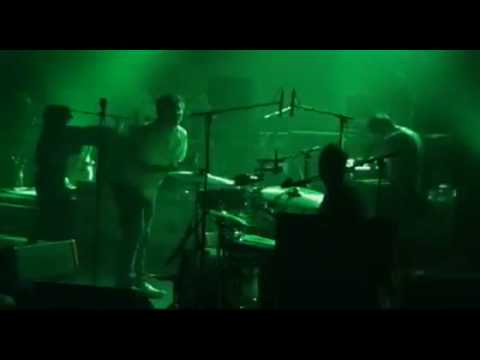 WHAT IS YOUR FAVORITE MISTY-WATER-COLORED-LCD-MEMORY?