Behind The Desk #6: Gay Joke = Probably Lazy
June 16, 2011 | 11:00AM
Behind the Desk #6: "Gay Joke = Probably Lazy"
By Brandon Wetherbee
Brandon Wetherbee hosts the talk show/podcast You, Me, Them, Everybody most Monday nights at the Looking Glass Lounge and in Brooklyn and Chicago once a month. Listen to it online at youmethemeverybody.com. He'll be at the Looking Glass on Monday, June 20 with guests Katie Balloons, stand up comedian Anupama Pillalamarri and a special set from Meridians.
….
Capital Pride just wrapped up. If you're reading this, you're probably familiar with the celebrations and the surrounding events that are fun, educational and most importantly, supportive. From an outsiders perspective, it probably seems like just another parade. While it is another parade, it's also a reminder that things aren't exactly equal. If they were, Tracy Morgan's anti-gay rants wouldn't be news.
Stand up has a horrible history of homophobia. The problem isn't that it's a taboo subject. Anything can be funny. No topic is off limits. The problem is the laziness. This is not a Tracy Morgan problem. Is Tracy Morgan homophobic? Maybe. Is what he said funny? Probably not, but it could have been. There's no footage of his performance. This matters. It's unfair to judge the comic without context. The facts are he said a lot of things that are awful and that he was on stage. That's it. The inflection, which is a giant part of this art form, is lost. For example, the following Louis CK bit reads as a horrible piece of hate. If you take out random sentences, arguably the best working comic would be committing multiple hate crimes every night.
Don't like Tracy Morgan because he's not a clever stand up. He's a brilliant performer but not the most intelligent of free thinkers. His most recent HBO special didn't present anything new. He used the same tired formula to dismiss George Bush that most comics were doing 8 years ago. He also went to an even older, more boring stereotype of Middle Eastern people as terrorists.
You don't have to agree with a comedians political and social beliefs to find them funny.  I don't agree most of what Nick Dipaolo believes. In fact, I'm opposed to it. But he's funny. He'll use simple premises but not deliver the accepted punchlines. He sticks to his guns and I fucking hate his guns. But funny.
Here's Wanda Sykes, someone with the opposite point of view of Mr. Dipaolo, also being funny.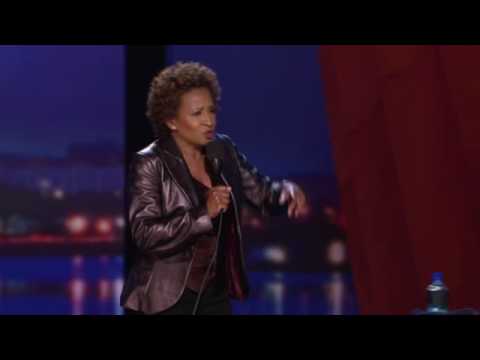 It's not the subject matter that makes it good, it's the joke. Sometimes there isn't a joke. Sometimes that lack of a joke becomes legendary and inspires an entire generation of comics to get really lazy and wear red leather suits.
Then the people that liked the guy in the red leather suit like the guy now wearing the purple leather suit and still not telling any actual jokes.
The problem with homophobic jokes is that no one is called out. Same with racist and fat jokes. Go to any open mic any night in any city and I guarantee you'll hear faggot, nigger and fat slut at least once an hour. Is it possible to use any of that in a funny way? Sure. Does it ever happen? I've rarely seen it, especially at an open mic. Chris Rock says it best.
None of this is going to change any time soon. It's easy to tell school yard jokes because people are dumb and scared. They think stand up comedy is easy or a route to fame or something that will get them laid. While it can do those things, it's also one of the most difficult art forms around. Rather than hear people try, you're much more likely to hear ignorance than a new idea. Hosts, especially those at open mics, should be tearing down newer comics that use these tired crutches. Stand up comedy, unlike improv and sketch, does not have a built in group of people that can enforce common sense and decency. This isn't a bad thing, it's just a lot easier for untalented people to get stage time. Hosts should be willing to tear someone apart in order to make them better. Like any bad habit, if you just don't acknowledge it from the start, you're going to have a really hard time killing it.
New ideas are hard but they're around. Patrice O'Neal is one the best comics towing the line between awful and brilliant. I'll leave you on this polarizing note.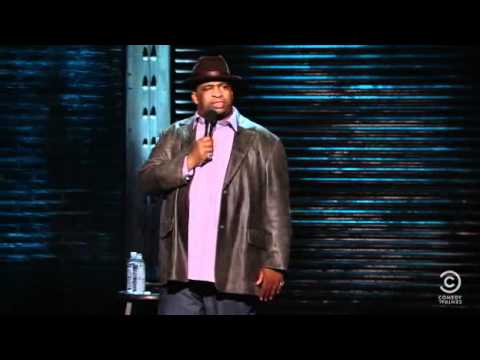 Thanks for reading and have a wonderful night.