Behind the Desk #53: What Happens In…
July 6, 2012 | 1:30PM
Brandon Wetherbee hosts the talk show/podcast You, Me, Them, Everybody at the Wonderland Ballroom and in Baltimore, Brooklyn, Chicago and Philadelphia. Listen to it online at youmethemeverybody.com. He'll be at the Hungry Brain in Chicago on July 9 hosting YMTE Live with co-host Esmeralda Leon, house band Rock Falls and guests Marcus Gilmer, James Fritz, Kelsie Huff and The Paver.
It's quite easy to say yes to everything. The Yes Train is fun. Hop on, take anything put in front of you and cool things happen. This is true for most hours of the day. At around 1 a.m., the train gets a little scary.
Sane people want the best for everyone, or at least themselves. Insane people want to destroy things and watch things burn but it's not burning bright enough, here's some stuff, now get in the fire. Want to know why people head to Vegas? Because they're nice, normal people and to them, gambling and seeing sad people get nude is exciting! Isn't it exciting! What happens in the place with the stuff and the ugh–who cares? You're reading this. You get it. Vegas exists for nice, normal people to get away. But it's not for you. You want to do stuff! Have fun! Let's have some fun!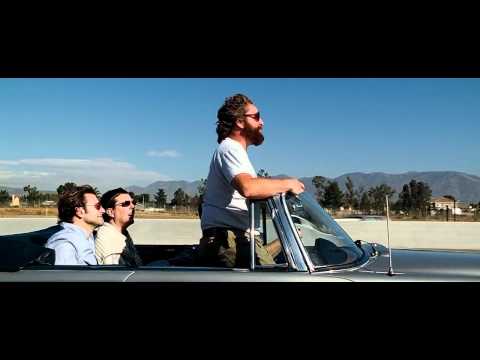 Fun is what I'm trying to do professionally. What's the role of a talk show host? Expose nice, normal people to fun people who do fun things.
Doing multiple shows a week turns fun into a job. It's a great job, but a job nonetheless. Sure, you can party every night, but you can't party every night and put on a good show. This doesn't need to be said to most people, but some people like to live on the Yes Train.
Whether it's a party or a booking, choose. Choose. Once again, choose (Oh! I haven't seen "Trainspotting" in a while, I wonder if it holds up?) We have the ability to choose how we spend our lives (FIRST WORLD! FTW!) Your time shouldn't be spent trying to please people you hate. There's a reason why you don't like certain people. It's those same reasons that keep you from escaping to Vegas or some other place with tourists guides. In my limited experience with artists, it seems that comedians do not make the best decisions.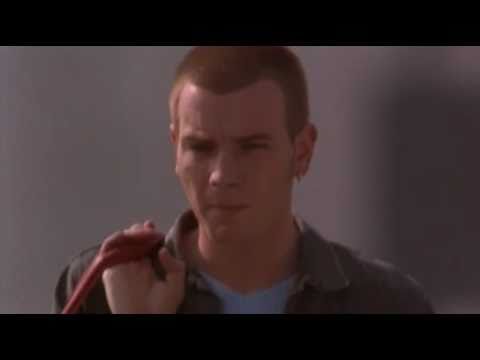 Multiple great bits, films, sitcoms, books, etc. have covered the ills of too much Yes Train.
People like drugs. We get it. But not nearly enough great bits, films, sitcoms, books, etc. have covered the professional version of the Yes Train.
When someone is first starting out on a stage and trying to tell jokes, they just want to get a laugh. And time. Jesus Christ, a stand up will do anything for stage time. It's why insecure sad, ugly men are able to fuck insecure sad, attractive women. Which is sad. Quick note for the up and coming open mic'er, do not think the guy booking the shit room in the sports bar will help you if you blow them. This is coming from the guy that runs a shitty open mic in a shitty sports bar (they charge, like, $6 for Jim Beam on the rocks and some game no one cares about is on all the time). Find rooms that have decent human beings (I'm decent) that aren't delusional (I don't think I'm delusional) that allow you to go on stage and fail. That's it. Bringer shows are pointless (they are what they sound like). Other than that, don't hit every room you can.
Why are you going to multiple rooms if you're not going to devote your whole self to one set? Why not focus on that one set? There's some weird ethos that stage time is everything. It's not. It's very, very important, but being good is much more important. How does one get good? Probably not trying to please people that are willingly watching a shitty comedy show in a shitty sports bar. Those people are friends with people trying stand up for the first time or lost. You
know those guys that you love, that made you want to do this? There's a reason they're not spending all their free time in shitty sports bars. It's not much different than any vices on the Yes Train. All things in moderation and all things at the right time. The key to all of this is finding the right balance.
"But Brandon (I know no one talks like this), you run a shitty open mic at a shitty sports bar! Isn't this a little hypocritical?" No. Maybe. Whatever. I don't know. I like to think it's different because it's only twice a month, a good reminder that awful things exist and what you're doing has merit. Or I'm just calling myself out on my own shit. Whatever. It's practice.
Here's my simple (I think it's simple) point: find supportive rooms with supportive people. Hit those stages as much as possible. If you have an itch to go up and it's not an ideal environment, make the most of it but don't make it the rule. You're doing this because it's supposed to bring fun in the world. And don't hang out with people that take random pills on Wednesday evenings. Weekends? Maybe. Mid-week recreational drug use is not good. You're not David Bowie and it
isn't 1980.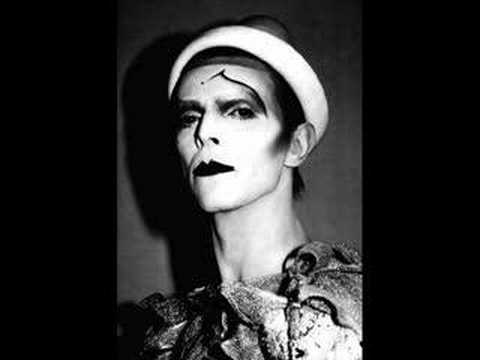 Thanks for reading and have a wonderful night.