Behind the Desk #51: I Am Reggie Watts
June 22, 2012 | 1:30PM
Brandon Wetherbee hosts the talk show/podcast You, Me, Them, Everybody the first two Friday's of the month at the Wonderland Ballroom and in Brooklyn and Chicago once a month. Listen to it online at youmethemeverybody.com. He'll be at the Wonderland Ballroom on June 29 hosting YMTE Live with co-host Jenn Tisdale.
To celebrate my lack of dying, or something, I'm not sure, I get really into lyrics or something, Brightest Young Things has tapped me to host tonight's Local Tourist event. Well, co-host. And I know why I'm only co-hosting.
Jenn Tisdale is one of my talk show co-hosts (The show has a few different co-hosts because it's recorded in a few different cities. I am no different than Batman. He hosted a talk show. Did I lose you yet? Did that preposition?). Like all of my co-hosts, she's funnier than me. It's important to have a funnier than you co-host. It's one of the reasons "Conan" isn't too shabby. Anyway, because she's funnier than me she'll also be hosting tonight's Local Tourist event. We're also celebrating her non-death. So if there's already one funny host, why add a not as funny person?
I am Reggie Watts.
Obviously I am not THE Reggie Watts. I'm not insane. I am Insane Clown Posse. Woot-woot! (I just saw the short film "American Juggalo" about I.C.P. fans at The Gathering and holy shit, hug your kids, tell them you love them, do not let them drink Faygo, read books without pictures to them, read the newspaper, just read something, anything, read) In addition to being Insane Clown Posse (I'm secretly an uber-Christian that doesn't 'get' science! Woot-woot!), I am, without a doubt, the greater DMV area's Reggie Watts.
The Other Reggie Watts recently hosted an event at the National Geographic Museum. The people that run the Museum loved his performance. Since Other Watts is busy touring and promoting his new album and television show, they've asked me. My new album and television show don't come out for a few months so why not, you know? It's fun to do some mid to low level hosting.
As the D.C. Reggie Watts it is my responsibility to uphold a certain level of whimsy. Like the other Watts, I also use my voice as an instrument. Other Watts uses a bunch of pedals and other stuff that's usually connected to guitars and keyboards to make life fun. Me Watts uses my mouth to make fart noises. We are the same. Other Watts sings about shit. Me Watts talks about farts. This is where things begins to blur. Can you tell which video is by Other Watts and which video is by Me Watts?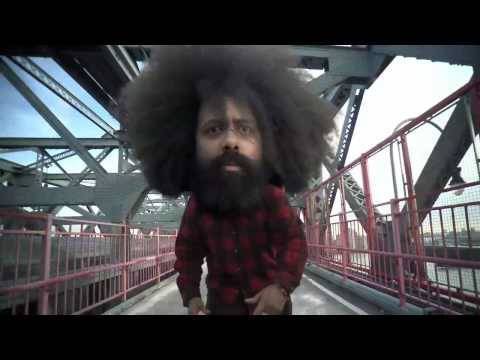 I can not tell the difference. I am no longer sure if I'm Other Watts or Me Watts. Oh well!
Tonight's event at the National Geographic Museum will essentially be no different than sharing the best meal of your life with Reggie Watts. Following the meal you'll enjoy the finest wines from the fanciest parts of France. Then you'll be bedded by the gender person of your choosing, all the while completely and freely experiencing and loving life. It will be a Regge Watts-esque experience. Or it'll just be a fun party that I'm barely a part of. Whatever. All I'm saying is there is a light that never goes out. Or it does. Once again, I am confused.
Thanks for reading and have a wonderful night.
Sincerely,
Me Watts