Behind The Desk 50: The Godzilla Remix Project
June 15, 2012 | 2:15PM
Behind The Desk 50: The Godzilla Remix Project
Brandon Wetherbee hosts the talk show/podcast You, Me, Them, Everybody the first two Friday's of the month at the Wonderland Ballroom and in Brooklyn and Chicago once a month. Listen to it online at youmethemeverybody.com. He'll be at the Wonderland Ballroom on June 29 hosting YMTE Live with co-host Jenn Tisdale.
As a talk show host, I work in a boring field. When the rare, original piece of comedy is birthed, it's celebrated like the second coming. I played a very, very, very minor role, some may say a typical father's role (Happy Father's Day!), in the creation of some true, original, referenced based comedy.
You, Me, Them, Everybody began as a podcast five years ago, well after the creation of some of the finest podcasts. The podcast became a live late night talk show three and a half years ago, well after the creation of some very good live late night talk shows. Though I did not create this format, I've held very irrational vendettas against people who have started similar shows to mine. Because of this, I put a talented comic on the backburner.
Joe McAdam is the co-host of "The Late Live Show." He also runs a very awesome variety show at Saki, a record store in Chicago, called Creative Control. It's pretty similar to my show 8×8, a mixture of stand ups, music and character work. I went against my gut and asked him to be on my talk show last week. I'm glad I went against my gut.
Since the most recent episode was recorded in a record store, the episode had a music theme. The very talented Miles Raymer, music critic for the Chicago Reader and bassist in Mannequin Men was the guest. I was being a dick, grilling him about why it's OK for hip hop to get a pass when it comes to sexist, homophobic stuff and rock and roll isn't given that pass. He referenced Led Zeppelin, I referenced the Puff Daddy/Led Zeppelin song "Come With Me" from the "Godzilla" soundtrack.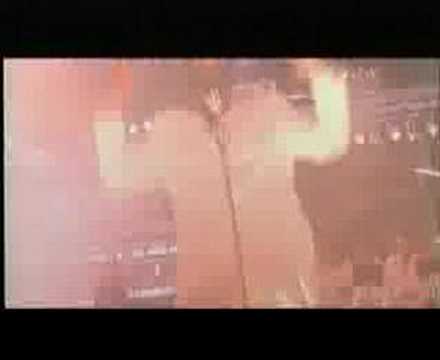 This led to me referencing/screaming for no reason since I was using a microphone about Green Day's "Brain Stew (Godzilla Remix)." The interview went on, Miles was a great sport and the show moved on.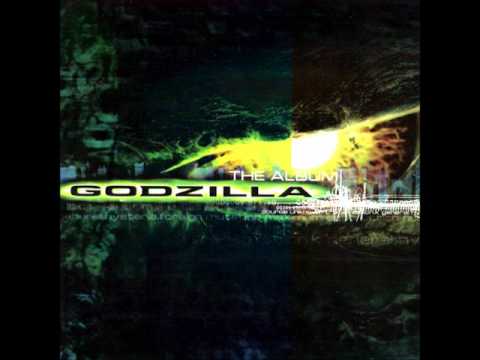 Following Miles interview Joe was tasked to come up and perform stand up. He riffed for a few minutes on the previous conversation, delivering off the cuff jokes that are funnier than most late night comics. He proceeded to do his set and sat for an interview. During the next ten minutes, it was revealed to everyone in the room that Joe is very quick and much funnier than me. My gut is an idiot.
You can listen to the show here.
The was recorded on Sunday. On Monday, I woke up to The Godzilla Remix Project.
Within a day, Joe had me regret most of my life's decisions. I pushed away a funny man because of my insecurity. I kept quiet about Green Day's 1998 soundtrack output. Simply put, I didn't ask and I didn't tell. Look what happened.
If there's one thing I can impart to you dear reader, it's this, do not fear made up competition. There's no competition. There's only the Godzilla Remix Project.
Joe McAdam is as funny as Austin Borat, International Man of My Wife's Mystery. (Listen to the show.) To further explain this wonderful development, you can hear Joe on the very good "You Could Be Dead" hosted by James Fritz.
Thanks for reading and have a wonderful night.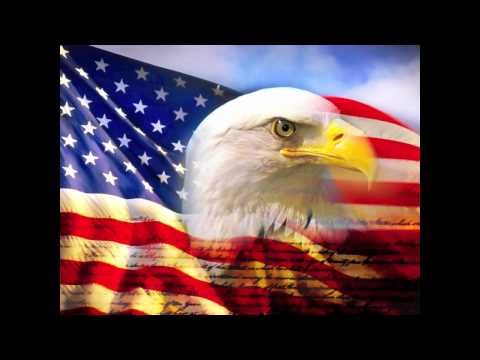 PS: I was going to close with the Godzilla Remix of Prince's "Kiss" but it's already been pulled.
Prince is scared of Godzilla Remixes.