Behind the Desk #45: Last Show, Re-introduction
May 4, 2012 | 1:30PM
Brandon Wetherbee hosts the talk show/podcast You, Me, Them, Everybody the first two Friday's of the month at the Wonderland Ballroom and in Brooklyn and Chicago once a month. Listen to it online at youmethemeverybody.com. He'll be at the Wonderland Ballroom on May 4 hosting YMTE Live with co-host Ruth Rasby and guests Joe Callahan from 826 DC, stand up comic Chelsea Shorte and band Shark Week.

If you were in the crowd for last week's show in D.C., well, wasn't that something! If you've only heard the podcast, well, you sure did miss an interesting event!
Comics and other performers ask to come on my show on a regular basis. Most are extremely kind individuals and though they might not be ready, they'll try harder because they understand that the show is recorded and people actually listen. Sometimes, rarely, super rarely, a person asks me and because we've had a billion drinks together after a show, I say yes. Sometimes when that happens, I forget what happened. Months go by between the booking and the show and I convince myself that the performer will be ready. Surely, anyone that asks to do a show has seen or at least heard the show? Right? No. That is not always the case. Sometimes the performer decides to shit all over a really cool thing and doesn't even realize they're shitting on something because they are disconnected from the reality of the moment. That's why I would like to re-introduce myself to anyone that was in attendance at last week's talk show in D.C. and may think I'm nuts.
Hello! How are you? My name is Brandon Wetherbee! Thanks for reading this column! I write it because I host a talk show! I want to be here and I'm happy you're joining me!
It took a while to admit it, but I didn't want to be doing my show when I started. I wanted to be doing something maybe like the idea of a talk show, but wasn't sure what. Either success scared me or I didn't know how to stop blaming others for everything that had nothing to do with them. This is getting confusing. Here's an example that could have been from any of the first year of live talk shows.
Angry me: Hey crowd. Why are you here?
Crowd: (Confused. Silent.)
Angry, digging a hole me: Aren't people that don't like exactly what I like dumb?
Crowd: (Slowly regretting attending.)
Befuddled me: Fuck.
Crowd: (Nervous laughter.)
That was the first six months to a year of shows. It was a year of catharsis designed and billed as entertainment. I was lying to everyone except myself. Oh, I thought I had re-invented the wheel! A talk show with an asshole white guy host? A dude telling everyone about his beliefs with anger and spite but not exactly white power speech because of a liberal arts college education? Why that has never existed!
Slowly but surely, thanks to super patient friends and a woman who loved me more than she should have, I got better and the show got better. Year two was more hopeful, but still angry.
Angry Me: Hey guys. Fuck those guys, am I right?
Crowd: Whoo!
Confident without reason me: Why the fuck are you cheering? Aren't you too old to disrupt a
show?
One guy in the back of the room: (Faintly) Whoo!
Asshole me: That guy is single. Fuck that guy. Fuck that guy!
Better, but still wrong. Very wrong. Confident without being right when right doesn't even matter confident. Kenny Powers on paper, Dennis Miller in reality.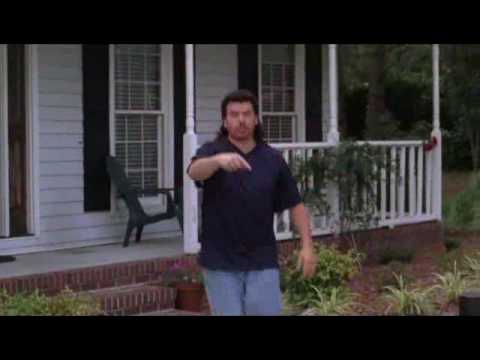 Year three is when things started to get good. The show went from monthly to weekly to weekly in a few cities. Without acknowledging the ultimatum it became clear to shape up or ship out. It was time to use as many as bad, overused metaphors as possible and I did not want to screw the pooch on that one.
Here's the top of most shows these days.
Me: Hey guys! We made it! Hooray!
Crowd: Yay!
Me: Yay!
Crowd: (Quiet)
Me: (Fart noise)
Crowd: Hahahahaha!
Me: Hooray! Let's all have fun!
The big ideals are gone. They were fun, for a while, maybe, but they got in the way. The wisdom and comedy from a 26 year old white dude is fleeting. People, regardless of age, gender and race, like fart noises. Why? FAAAAAAAAAAAAAAAAAAAART. Hahahahahaha! We're alive!
I changed the idea of my show. Regardless of the stage, crowd, sound situation, lighting, whatever, the performance should remain relatively the same. I've learned to be happy where I am. The anger is still there, but so is the reality that this is not therapy. I'm now doing this for better, if not the right reasons, sharing a night with the performers and crowd that makes everyone happy they've spent time together.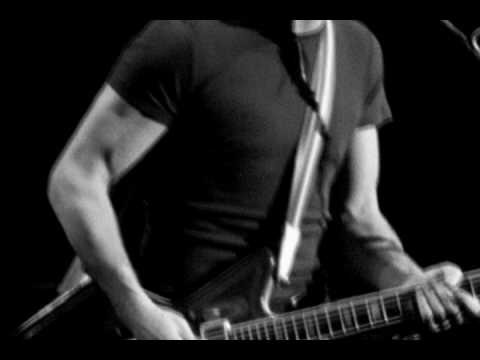 A few years ago no show was good and I knew it. Even the ones that weren't awful were awful in my mind. Slowly, I'm beginning to appreciate a connection, any type of connection, I get with any one person in the crowd. If I am able to make one person smile, think, laugh, cry (that's never happened) or emote in any way, the show is worth it. If not, well, maybe someone that hears the podcast will like it and that's reason enough not to give up. When I say give up, I don't mean put on Elliot Smith and go for a shave give up, I mean lash out at all the nice people that came to the show. Not screaming hateful things at innocents, you know, like most civilized people.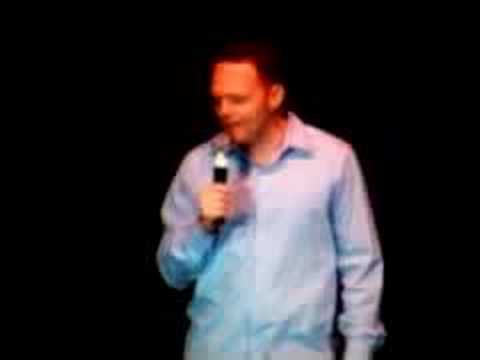 Regardless of what happens to the show (if you don't know me, I do realize that I'm not talking about something you have even heard of, I don't have a gigantic ego, I still listen to way too much Nirvana and relate to the characters in "Rosanne" to be considered anything more than trying hard), I'm happy with what we've done and where we're doing. I'm taking to interesting people in front of strangers, other strangers listen to that conversation and 219 shows out of 220, no one has called everyone in the crowd the worst word you can call women (trust me on this one), belittles homosexuals and every race. Really. I promise.
Thanks for reading and have a wonderful night.