by Brandon Wetherbee who hosts the talk show/podcast You, Me, Them, Everybody the first two Friday's of the month at the Wonderland Ballroom and in Brooklyn and Chicago once a month. Subscribe to it online at youmethemeverybody.com. He'll be at the Looking Glass Lounge on January 2 hosting 8×8 with performances from Abe Barth,Tyler Sonnichsen, Jenn Tisdale, Adam Friedland, Peter Heyneman, Reggie Melbrough and Jessica Dye.
+++++++++++++++++++
2011 occupied a lot of cool things. The year was good at occupying my time with pretty good music, film, comedy, books and television. The things that occupied most of the time didn't come out in 2011. In fact, most of my 2011 was occupied discovering influences. Following the Occupy movement lead me to occupying "Max Headroom." Seeing Washerwoman let me to occupying "McCartney II." Rather than occupy the same topics as every other blogger, I've decided to occupy the past. Here are the top 5 things I've occupied over the last 12 months that were released not in the last 12 months. Occupy.
(insert: high five gif joke for the TOP 5 list-by Brandon's juvenile editor)
Music
Paul McCartney "Temporary Secretary" from "McCartney II" (1980)
If you've been to a You, Me, Them, Everybody event held in the last six months, you've probably heard me tell everyone in the room how great "Temporary Secretary" is and how you should hear it and did you know who this is? Sorry about that. I should have just played the song twice as much. It's polarizing. It's hypnotic. It's Macca kind of being a caring sexist. This will probably end up on my Best of 2012 list.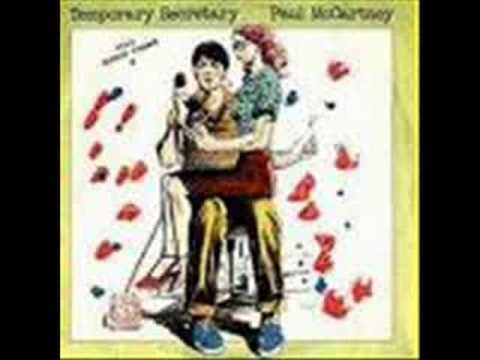 Comedy
Bill Cosby "Chocolate Cake" from "Himself" (1983)
I listen to a lot of podcasts. Comedy Bang Bang, formerly Comedy Death Ray, features some of my favorite comedians doing some of my favorite impressions. <a href="http://www.youtube.com/watch?v=3fRaorPQIhA">Jon Daly's Bill Cosby Bukowski</a> led me to watching old Bill Cosby clips. This led me to "Chocolate Cake" from "Himself." It can not be improved. Family, food, assumed violence, singing, dancing. If you do not like this I will never understand what will ever make you happy.


Sidenote: When searching for this video in YouTube, I saw that someone covered the routine. I did not watch that because I am not related to the person that made it.
Television
Before he was a VJ, Coke ad man or the guy that gave you nightmares as a child, he was the premise of a British produced television show. The box set of this correctly not critically acclaimed series was released last year to no fanfare. Why would there by any? The dialogue is laughable, the action scenes look like they were shot by the high school AV club and the score is stuck in the dystopian future that never came 1980s. It's in my Top 5 because the stories and cinematography are brilliant and still slightly ahead of its time. A television journalist goes into a coma. His personality is transferred over into a digital talking head. That talking head is a smartass and later gets stolen by Jim Carey as Fire-marshal Bill. The setting is a crumbling first world country whose citizens slowly and happily numb themselves with television. A billion channels but a few companies. Also, the journalist's producer Fiona is very attractive and wears very attractive shoulder pads.

Book
Terry Gross "All I Did Was Ask: Conversations with Writers, Actors, Musicians, and Artists" (2005)
"Fresh Air" is my favorite interview based program on television, radio or podcasting. Terry Gross has been its host almost since its inception. Her years of experience are easily taken for granted. She's able to make the mundane interesting. This collection of interviews is just with performers so the stories remain worth reading (This isn't meant as an insult to the experts that appear on the show, it just wouldn't make sense to include interviews about the consequences for a political scandal, sex scandal, coaches that abuse children scandals, etc.). If you've never bothered to listen to the show, here's an excellent opportunity to read the transcripts. It's surprisingly interesting. To prove my point, here's a completely out of context snippet of her notorious for NPR interview with KISS front-man/guy from reality TV/'rock star' that sold less than 1,000 copies of his most recent solo album on a major label, Gene Simmons.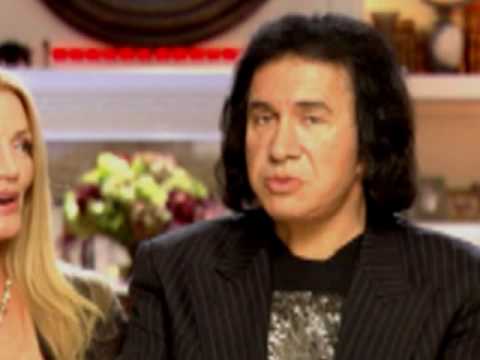 Film
I love French cinema (it's always cinema if you have to read). It's stories are bleak and the skies are overcast. "Potiche," a comedy about a kick ass lady played by Catherine Deneuve who takes on a sexist business world in the mid 1970s, is no exception. It's fun, funny, full of sex with old people, umbrellas (it seems to be overcast in most day scenes) and, for no reason, a dance number and a song number. Why not? Also, if you're ever suicidal, just Google image seach Catherine Deneuve and be happy you have wi-fi. Young, old, nude, disheveled, she's fabulous at all times.

Thanks for reading and have a wonderful night