By Brandon Wetherbee
Brandon Wetherbee hosts the talk show/podcast You, Me, Them, Everybody the first two Friday's of the month at the Wonderland Ballroom and in Brooklyn and Chicago once a month. Listen to it online at youmethemeverybody.com. He'll be at the Wonderland Ballroom on August 5 with guests TBD arts editor Andrew Beaujon, stand up comedian Adam Friedland and a special set from Meredith Bragg.
Besides the homoeroticism disguised as father and son bonding, the Boy Scouts also got it right with their motto, be prepared (Jokes, these are very poorly written jokes. I don't actually think fathers and sons make sweet love in the woods. I think that a few boys and dads might have had some fabulous nights under the moonlight. Some, not all. I'm basing this entirely on the "Saturday Night Live" skit "Canteen Boy" starring Alex Baldwin and Adam Sandler. I'd have the clip below this paragraph but certain television shows live in the past and don't know how adding another revenue stream could benefit them. I also don't know why I can't stop shitting on television institutions.) That's right, be prepared.
The preparation for each live show begins at least two months before the event. I maintain a post-it note wall in my bedroom of potential guests. Think "A Beautiful Mind."  It consists of comics, bands and cultural figures that would make up a good dinner party. The comic comes first, followed by the band and finally, the first guest. There is a weird method to this process. If you're having a party, you want to make sure the loudest, drunkest guest isn't too out of control. Sadly, (or not, I tend to enjoy the loud, drunk guest because I was that guy) this is usually the comic. You don't want to ask anyone that might destroy the stage unless they're worth the damage. The band, or the closer, is probably the most important part of the evening. They're usually the reason people come out and download the show. You don't want anything too amateurish but too polished is actually worse. There's a fine balance between professionalism and natural talent. It's the reason I enjoy having people like Laughing Man and White Mystery stop by. They're loud but not too loud, fun, talented and nice.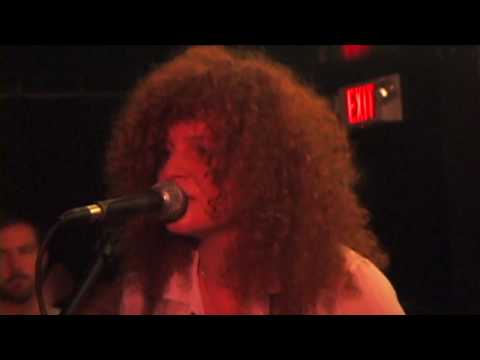 Once the lineup is set I'll ask the super talented poster designers Rich Bernett or Allison Jordan to make something. They do things with Photoshop that I'll never understand and I'll be forever grateful.
Following the booking and poster comes the press release. Then comes the reading or viewing of whatever the first guest does. Then comes the super annoying Facebook invite that actually helps bring people. Then comes the week of street promotion, hanging posters and leaving fliers in record stores. Then comes the playlist.
I spend hours on the pre-show playlist. For the shows at the Wonderland and Looking Glass, I program least an hour of music. I build in cues for what I should be doing. The beginning of the hour, the rock block, is made up of songs I liked in 8th grade, like Foo Fighters, Bad Religion and Girls Against Boys. This is my cue to talk to the guests, give them the basics of what's about to happen and a chance for me to fix any audio problems. It's also a chance for the audience that got there early to hopefully think of "Beavis and Butthead."
The middle of the playlist is mostly Northern Soul from Detroit, Cleveland and Chicago. Mostly obscure songs that any music lover would love to know. Stuff by Ruby Andrews, Syl Johnson and Renaldo Domino that puts everyone in a good mood.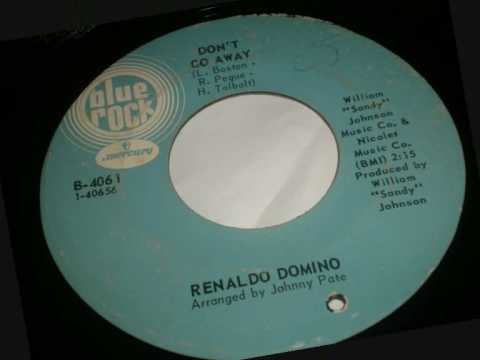 The song before the theme music is usually Iggy Pop's "Success." It's four and a half minutes of fun. The type of fun that comes from probably saying things you shouldn't, which is perfect for a talk show. It's the song that tells me it's time to get the water, whiskey and whatever else I need on stage ASAP.
I do all this to make a few dick jokes on stage. Some of it is necessary to put on a show and some of it is ritual. The preparation, all of it, is something I enjoy. Hopefully it makes the show better.
Thanks for reading and have a wonderful night.