contributions by: Megan Burns, Bryce Rudow, William Alberque, Josh Phelps, Steve Place, Svetlana Legetic, Shauna Alexander, Farrah Skeiky, Brandon Weight and Carly Loman
Correct us if we're wrong, but discovering your next favorite band is one of the greater joys in life. Turning your friends onto said band comes a close second and then seeing everyone else everywhere get excited for them …. well, that tends to be usually a mix of pure happiness that they made it, and maybe slight bitterness that now they are no longer JUST YOURS. Yesterday, we asked some of our favorite bands of 2013 to give us their "In 2014 will be huge for…." predictions, and today the never-not-enthusiastic BYT writers  weigh in, using such scientific indicators as a single song they can't stop listening to, an opening set they can't forget, and that elusive essence of excitement that permeates their loins when they talk about these bands.
So, here are some of our top superstardom 2014 contenders, in alphabetical order (since that's the only order we could think of). Some you've maybe heard of, some your jaded heart thinks are already overhyped, and some, we promise, should be a brand spanking new discovery. Feel free to leave your contenders in the comments, we want to know.
P.S. DC only list coming soon too, before you jump to any conclusions (though a local band or two made their way in, we promise)
ASTRAL PATTERN – If the faces of Astral Pattern look familiar, I promise you, you're not losing your mind.  In fact, I praise you for being a connoisseur of British bands!  Since the split of S.C.U.M. this past January, all members have gone on to make music through different channels and outlets.  Three of those members have since formed Astral Pattern, a beautiful synth-wave, dreamy pop group with a tinge of doom right on par with the likes of Tomorrow's World and even D.C.'s own GEMS.  Their EP, Light Poems, came out in July.  No news yet on a full-length debut but let's hope they're able to come stateside soon. Recommended tracks: "Sitting In The Sun" and "When We're Falling" which can all be streamed on Spotify too (along with the full EP). – Shauna
BANKS  -Banks opened for The Weeknd on tour this year, and it seemed like everyone going home after was bound to get it on. (Play the song above, and you'll see why). Both artists benefited from extreme internet hype, due mostly to little known about either and solid guest appearances – Drake for The Weeknd, and producer Lil Silva for Banks. Still, The Weeknd has three tapes and one major album out, while Banks only has her fall EP. Hope for a full album with the best underground and UK producers, with bass worth grinding to. Listen here – Brandon Weight
BETTY WHO – It will very soon become clear that in this round-up I was put in charge (by myself) to be the designated Captain Obvious (aka the person who picks the acts that some snarky commenter will feel compelled to say "SHUT UP, XYZ HAS BEEN BLOWING UP FOR MONTHS NOW, I DON'T NEED YOUR SORRY ASS ALERTING ME OF IT" (and yes, it will probably happen in all caps. But there is a difference between general indie blog reading awareness and FULL ON ROBYN LEVEL OF ADORATION EXPLOSION, which, in my humble opinion and based on Betty Who's recent live RNR Hotel appearance, she is bound to achieve in 2013. And why? Because it is the kind of precious, gorgeous, bouncy pop-music that doesn't come around all the time, at least not done this well while still not losing any exuberance in the process. Better learn all the words to all the songs now. –   Svetlana
BROODS
-To be completely honest, I know very little about
BROODS
apart from the fact that they sound a bit like if BANKS and Lorde had a musical baby, only with more people involved. (And speaking of Lorde, they, too, hail from New Zealand. PS, where do you guys think Old Zealand is?) Anyway, they've just been signed to Capitol and Polydor, and if their first single "Bridges" is any indication of things to come from the band in 2014, we should all HARDCORE STAY TUNED, because I seriously haven't been able to switch it off since I first heard it.  – Megan
CHANCE THE RAPPER ––Chance the Rapper released a mixtape in 2012, and it was great. Chance the Rapper released a mixtape in 2013, and it was perfect. Chance the Rapper has yet to announce a major label debut. By chance, it will arrive in 2014, and it will leak, and you will have it and share it endlessly. Listen here. – Brandon Weight
CHILDHOOD – Ah, Childhood. There are a lot of indie guitar bands doing neo-gaze, jangly, fuzzy pop at the moment. Cheetahs, Flowers, Patterns, Crushed Beaks, Splashh, the History of Apple Pie, Shinies – just a few of my favorites right now. So, why Childhood? There's something extra, something compelling – in their melodies, the chord structures – that just stays with me long after the song ends. I loved the debut single, "Blue Velvet." It's fantastic, noisy, languorous guitar music with just the right amount of reverb. But the follow-up – the electrifying "Solemn Skies" – walloped me with a chorus that leaps off a cliff and flies into the sun at 1:25 and again at 4:35. Bridging the gap between Temples focused psychedelia and Splashh's noise, it's a stunner. -William
CLAIRE I'd also like to give a shout-out to Claire, a Munich-based band I had the pleasure of seeing live twice during CMJ, AND was able to speak with in-person. With several producers in the band and an ultra-charming lead vocalist, the tunes are EXCEPTIONAL (think Disclosure, but with a soul and/or face) whether you choose to hear them through headphones OR live. If that's not proof enough that they're worth a listen, Giorgio Moroder volunteered to remix one of the band's tracks. GIORIO MORODER, everyone. So do keep an ear to the ground for these guys, because I guarantee they'll blow up big time over the next 365 days. – Megan
CONNER YOUNGBLOOD– Having released two criminally under-popular LPs, Conner Youngblood recently released the double-single "Aqua Regia"/"Amelia,"  which is some of his best material to date. With influences that sound like they range from The Weeknd to mid-career Modest Mouse, it has me really excited to see what the album he's finishing up is going to be like. Every year I think, "This is going to be the year Conner Youngblood blows up," but this year especially, I'm doubling down on that bet. – Bryce
 DARKSIDE – It's been forty years since the seminal Pink Floyd album, Dark Side of the Moon, changed the perceptions of rock & roll and music in general.  So it's utterly fitting that electronic wunderkind Nicolas Jaar and instrumentalist Dave Harrington paid tribute (whether knowingly or not) with their own collaboration of a similar title and spirit.  While Darkside's debut is hardly progressive rock, it is progressive music, utilizing modern technology (and tastes) to create a masterpiece that'll certainly influence many in the future (just like Floyd).  It should be noted that Darkside is set to take the 9:30 Club stage on February 5 2014 and I'm saying it now — it's going to be one of those shows you absolutely do not want to miss.  Recommended tracks include: "Heart" and "Metatron" but honestly the whole of Psychic deserves a fully engaged proper listening with some quality headphones and a joint in your hand. – Shauna
DESTRUCTION UNIT – Like the Clipse, Arizona's Destruction Unit will  serve you soft or hard.  Whether pushing out lumbering, psychedelic sludge on the excellent Bumpy Road or abrasive, Stooges on steroids  tracks like Night Loner, the album is pure heat rocks.  Sacred Bones describes their sound as "war psych" and that's is pretty apt considering the bludgeoning live show – at least 4 guitars turned up to 11 and artist and fans alike hanging from the rafters and swallowing mics.  They don't fuck around one bit.Bumpy Road soundcloud right here-Josh Phelps
DIARRHEA PLANET -Go find your studded belt and wear your ironic t-shirts. Pop-punk is back bitches. Hear me now (and hear much more about this later), but 2014 will be the year pop-punk comes back in all its glory. Diarrhea Planet, with its four guitarists, has been one of the punk pioneers to recently start breaking through into the relative indie mainstream (whatever that means), and with that lead and an ever-growing fan base, they're going to be the band everyone starts calling this generation's Rancid. – Bryce
DISCLOSURE – It has been a good six months since Disclosure's SETTLE has been released to beyond rave reviews and a handful of days since they got a Grammy nomination. So, some may say they're not a band to watch, they're a band we're already watching. Still, if one act on this list is primed for "I LOVE IT" or "WALKING ON A DREAM" level of world chart domination, then you're looking at it right here, so file Disclosure's  shimmery, gorgeous dance under "A BAND TO WATCH EXPLODE IN 2014". Bonus: the Guy and Howard Lawrence, the brothers behind the soon-to-be-full-blown-phenomenon are 21 and 18 respectively, so providing no one fucks them up, we're in for DECADES of more of this. Standout track: Help me Lose My Mind feat. London Grammar – Svetlana
FKA TWIGS  – In 2013, a lot of music writing relied on comparing someone to someone else. That is a-ok and I do it myself a lot too. So, if we were to go that route, you could say that FKA TWIGS sits on that pretty but weird intersection of AlunaGeorge and James Blake, with some measure of debt owed to her native England's trippy, unsettling sexiness of Tricky and Portishead too. But, that would be simply putting FKA in a box, and she doesn't fit in one. Laying down sultry, quietly dramatic vocals over Arca produced beats, she is a weird, mesmerizing league of her own, with a surprisngly bubbly, unexpected persona the press loves, which is going to help her hop on that superstardom train in 2014.  Also, if you don't know this by now you should: the videos! the videos are a must see – Svetlana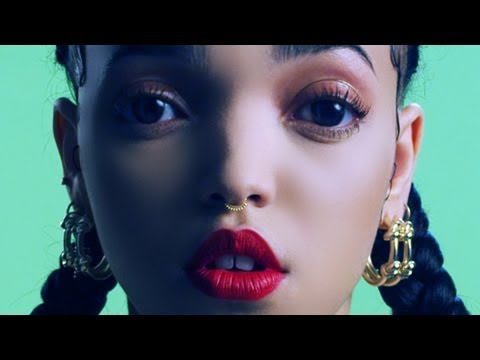 GESSAFELSTEIN – French producer Gesaffelstein has been all anyone has talked about since the release of his first full length EP, "Aleph"—and with good reason. He produced two tracks on Yeezus (including Black Skinhead) and certainly stands out from his producing peers. His sound is industrial and dark—and majorly compelling. In addition to the killer album, Gesaffelstein has some amaaazing remixes up on his Souncloud. My favorite? His rework of Depeche Mode's "Goodbye"….duh. Also important to note: His videos are seriously incredible. Check out this one for "Hate or Glory" off Aleph. – Carly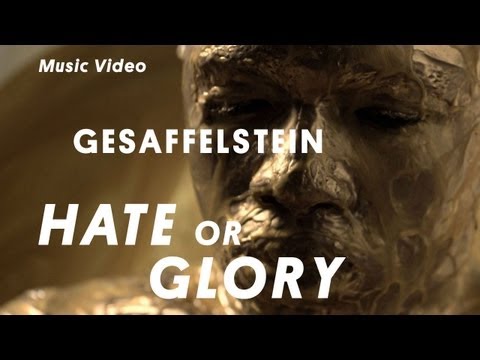 GLASS GANG– Brooding, Brooklyn 3-piece Glass Gang have put out several excellent singles in the second half of 2013, each one delivering ample doses of hazy, fuzzed out guitars dripping over booming 808 perfection.  Recent release "Sell It All," featuring Lizzy Plapinger of MSMR, delivers an uzi's worth of ATL bass drops and air raid guitars while soothing vocals and pitched up samples tear your brain in every direction.  Waves, on the other hand, is stunning in it's tranquil enormity as walls of guitar rise over the track like a tsunami.  It's a serious, mesmerizing piece of work as the subtle electronics, keys and ethereal vocals lift you into whatever spatial plane these guys are orbiting into.  Time is a suitable companion piece and you can check out the video helmed by Taylor Antisdel here.  Unidentified by Spin, Fader, or the other outlets who've covered them so far, the mysterious black clad crew play Glasslands in Brooklyn this Friday with Soda Shop and Young Heel. – Josh Phelps
HAERTS debut track, "Wings," came to my attention in the spring through the always excellent Neon Gold Records (home of the debut singles by Haim, Ellie Goulding, Icona Pop, and Savoir Adore). From about ten seconds in, I found myself gripped by the beauty, the melancholy, the wistfulness, the hope framed by perfectly forlorn female vocals, synth washes, gentle guitar. It's the end credits to the best teen film never made, and it became the soundtrack to my summer. A demo followed – the utterly sublime "All the Days," which further amps up the emotion and lovelorn loss and became a fine bookend to my Belgian summer. They currently have a new EP – Hemiplegia – on Neon Gold and a debut album coming out on Columbia.- William
MØ' – I would just recommend  you read this interview Megan Burns did with Karen Marie Ørsted a good healthy 9 months a go and FEEL THE ENTHUSIASM (plus this description: "aggressively gliding across the stage (PS, can that be a thing? The "Aggressive Glide," aka distant-yet-way-radder cousin of the Versailles Glide?"). It is well deserved. – Svetlana
MUSEUM OF LOVE– Museum of Love is on DFA. Museum of Love is 1/2 LCD Soundsystem and 1/2 The Juan Maclean. They're obviously on DFA. Museum of Love has an album that isn't out yet that's already been coronated by James Murphy as ""ridiculously beautiful" and "a really special thing,". Museum of Love is going to be big. – Bryce
MUSIC GO MUSIC – My love for MUSIC GO MUSIC (the mysterious side project of Bodies of Water folks) is well documented on BYT. Now, a WHOLE 4 years later after their flawless EP/Best-Of "Expressions" series on Secretly Canadian (you need to buy it, because IT TRULY IS FLAWLESS) the gang is back and sounding as crisp and lovely as ever. "Love is All I Can Hear" is the new single of the upcoming "Impressions", and it drips in perfect 70s pop and disco as ever before, further cementing them as the band I WISH I had play my super sweet 16th birthday party (you know the one, the one where we rollerskate in kaftans). If there is any justice in the world, 2014 should be the year they become bigger than even I hoped for them – Svetlana (adapted from the BYT Music Guide)
PRIESTS –Like White Lung, 2013 was a year spent laying major groundwork for Priests. Between Fort Reno, St. Stephens and all our favorite record stores and small rooms, this tenacious group have made a name from themselves. After a relentless year of touring, even Kathleen Hanna is excited to see what they'll do next. They're a group that re-instills faith in the district's hardcore community– and that word community is important. Priests make the distinction between 'scene' and 'community' very real, because they bring with them a flock of engaged, enraged and inspired people who wish to do it themselves rather than replicate. The buzz behind their hard work is completely based on substance– the group recently signed to Don Gionvanni records on their next album. It's hard to share one of your hometown favorites with the rest of the world, but the concensus is that they deserve the recognition, and the audience. Their sound and mission is too big for the small rooms they're packing. – Farrah Skeiky
REAL LIES are, in many ways, following a pretty familiar script. Young kids discover Balearic disco and decide to make Technique-era New Order-esque dance music with breathy vocals. Maps, then Friendly Fires, then Delphic – it's pretty familiar at this point. Put out a vinyl-only single, lap up the praise, meet the models, and then see if you sustain it (FF) or blow it (Maps, Delphic). Still, there's something about the joy of the surging yet mellow, compelling yet soothing rhythms of "World Peace." But it's the b-side, "Deeper," that really sets out their stall as Pet Shop Boys-worshiping kids having a good time. I'm okay with that, and I can't wait to see what they do next. – William
TEMPLES – You may have been too busy getting your gobble-gobble on to catch these British psych-rockers when they came to play DC9 last month.  Unfortunately for those that couldn't make it, you missed one hell of a live show.  It'll surely be added to the growing list of "shoulda been there" gigs that have become a grand tradition at DC9.  But don't fret, after their full-length, Sun Structures, makes its debut on February 10, 2014, I'm quite certain they'll be back in the States to wow you and yours with their hazy 1970′s southern California, neo-psych sound.  The foursome certainly is destined for bigger American stages, having proven themselves abroad in the short time they've been around and by catching the attention of some of rock & roll's all time greats (The Stones, Johnny Marr, Noel Gallagher, Suede and psych-rock paramount Robert Wyatt).  Recommended tracks include: "Mesmerise" and "Keep In The Dark" – Shauna
THE O'MY'S – Drop everything you are doing–yes, even that pint glass filled with Zima and sadness!–and listen to this goddamn song. Those silky smooth vocals! That bell-busting trumpet! What's not to like? Sure, this song is softer than Drake teaching a class of first graders how to facepaint, but the O'MY'S will heal your soul and restore your faith in music. I can't wait to see what this band does in 2014. Listen to HONEY DIP here – Steve Place

THUNDERCAT
– Helmed by legendary bassist Stephen Bruner, Thundercat is definitely an act to watch. Bruner, who released the debut Thundercat EP in 2011, has worked with the likes of Erykah Badu and Flying Lotus. With funk and electronic influences, Thundercat sounds a lot like the future to me. His new EP was released this year and I caught him at Music Hall of Williamsburg on tour a couple of weeks ago—I was blown away by the performance and cannot wait for his next release. To get an idea of what he's about I recommend listening to
"MmmHmm"
and "Oh Shiet It's X" – Carly
U.S. ROYALTY –  Hometown heroes, U.S. Royalty will debut their new album, Blue Sunshine, on January 21st 2014 and personally I think it's their best yet.  The band has developed exponentially over years and they are really starting to capture a sound that is all their own.  The 70′s are certainly alive in the under and overtones of Blue Sunshine, without sounding too much like an homage to a decade long past.  Between partnering with Communion Records (you know, that label owned by that guy from Mumford & Sons) to debuting tracks with acclaim from Interview Magazine, 2014 is most certainly set up to be U.S. Royalty's year.  Recommended tracks include the aforementioned (and linked) "Lady In Waiting" and recent single, "Into The Thicket". – Shauna
WHITE LUNG –I want the best for one of my most listened to bands of 2013. Extensive touring with bands like Pissed Jeans and Ceremony, festival circuits and even the simple presence of smart women in this band have made White Lung one of the most exciting bands to follow this year. Singer Mish Way annihilated a crowded Black Cat earlier this year, bringing a heat to their latest record Sorry that only a live experience can provide. And drummer Ann-Marie Vassilou was easily reminiscent of the talented riot grrrl drummers that have preceded her– but perhaps with a cooler, more matter-of-fact attitude about it. Amidst their never-ending tour, White Lung released the single Blow it South in October, and massive amounts of praise and anticipation followed. If these aren't enough reasons to get into the Vancouver quartet, Way is easily in possession of one of the year's best twitter feeds. This year's hard work and tireless efforts have set the stage for 2014 to be everything White Lung deserve. – Farrah Skeiky
Finally, I highly vote you keep an eye out for WILSEN, who stood out in my top three bands performing at CMJ this year. The tracks are all kind of hauntingly beautiful, and to semi-quote myself, are reminiscent of a foggy day or a sad black and white horror film. Definitely something to soundtrack your winter, and definitely something you're likely to hear more of in the near future.  – Megan