Hey guys, as we mentioned a couple of weeks a go, next week marks the start of a month long extravaganza that will be vitaminwater uncapped LIVE.
May 19th – June 17th, 2011
vitaminwater®  will partner with Brightest Young Things (that's us!) and Art Whino to present vitaminwater®  uncapped LIVE, a takeover of  2213-2217 14th street NW (the corner of 14th and Florida NW) for a month of the finest music, fashion, arts and entertainment our nation's capital has to offer.
Remember:
closed on Mondays
special drink specials every night available through LivingSocial Instant App
The space is looking AMAZING and We're EXCITED TO ANNOUNCE THE PRELIMINARY SCHEDULE RIGHT NOW, and please keep checking BYT and BYT ALL CITY for more details:
OPENING WEEEEEKEEEEEEEEEND
Friday May 20th: Fatback DJs bring 3 of their parties into one space: FATBACK classic/ TENDERLOIN (slow jams in the lounge) / QUE SERA (garage rock in the garage). 10pm. FREE
Saturday May 21st: END OF THE WORLD PARTY (in anticipation of rapture) feat: Chris Burns, All Girls Squad DJs (Ultra Nate and Lisa Moody), House of Soul (Live band), Sam Burns, NavBox, Rosario, Roger Samuel, Mike Fisher, Sarah. 10pm. $1 DOOR DONATION
Sunday May 22nd: Special POST RAPTURE Pocket Gays Sunday School daytime brunch gathering: food truck food, st.germaine champagne cocktails, games, music etc
1ST WEEK
Tuesday May 24th: Rival Skies, Shark Week, Marian McLaughlin – live show. 9PM-FREE.
Wednesday May 25th: DJ night TBD. FREE
Thursday May 26th: Happy Hour with "Brendan Wetherbee reads the Classics": 7-9:30pm – interpretative reading of the movie "PUMP UP THE VOLUME" followed by HariKaraoke (LIVE BAND KARAOKE) @ 10PM. FREE.
Friday May 27th: Murder Mystery, Project Jenny Project Jan + LIPSTICK DJs (William Alberque+Jennder). 8:30 doors. $5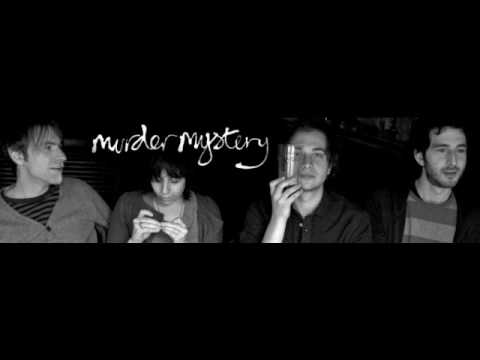 Saturday May 28th DAYTIME: BBOY Battle with No Kings Collective (Details tbd). NIGHTTIME: The Nobis + Friends. Live Bands + DJs
Sunday May 29th: DAYTIME AMERICA ROCK MEMORIAL DAY EXTRAVAGANZA feat. Warchild (members of Rattler), Death by Sexy, Van Palin. Dress like a member of Rolling Thunder and win (something)
2ND WEEK
Tuesday May 31st: The Folly Literary Magazine/Holly Bass Variety show. FREE
Wednesday June 1st: TBD
Thursday June 2nd: Nostalgia Comedy Night: relive 80s and 90s with Hillary Buckholtz and guests followed by an 80s and 90s dance party with DJ Smudge
Friday June 3rd: The Knocks/ Painted Face/ Lightwaves live show/DJ night – $5
Saturday June 4th: Daytime: DC Record Fair
Saturday June 4th Nighttime: SOUL CLAP DANCE CONTEST feat. DJ Jonathan Toubin
Sunday June 5th Daytime: GIRLS ROCK Benefit concert
3RD WEEK
Tuesday June 7th: Happy Hour + Nouveau Riche Hosted Production Workshop + Night of Podcasts in the Lounge
Wednesday June 8th: "Beckett and Lynch: A Celebration" a 2 man show
Thursday June 9th: Screen Vinyl Image, Phonic Riot, Martial Canterel in the garage + TEEN WITH movie viewing/panel/celebration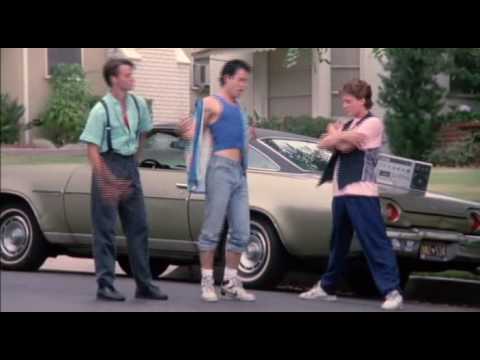 Friday June 10th: BYT Rave Camp returns for a whole space takeoved (DJs TBD)
Saturday June 11th: Daytime: ROCK'N'ROMP feat. Spirit Animal and friends
Saturday June 11th: Nighttime: SUNWOLF/RAINDEER animal bands live show
Sunday June 12th: Daytime: Butler + Claypool curated vintage bazaar
Sunday June 12th: Nighttime: Pujol, Exactly live show
4TH AND FINAL WEEK
Tuesday June 14th: TGRI Hosted music panel  + OFFICIAL BEIRUT AFTERPARTY (Zach Condon DJ Set)
Wednesday June 15th: Story telling night
Thursday June 16th: Live recording DJ/MC/Live Performance recording happy hour hosted by TGRI + live show later at night (bands TBD)
Friday June 17th: CLOSING NIGHT TBD